CED win Best Overall Stand at The Balmoral Show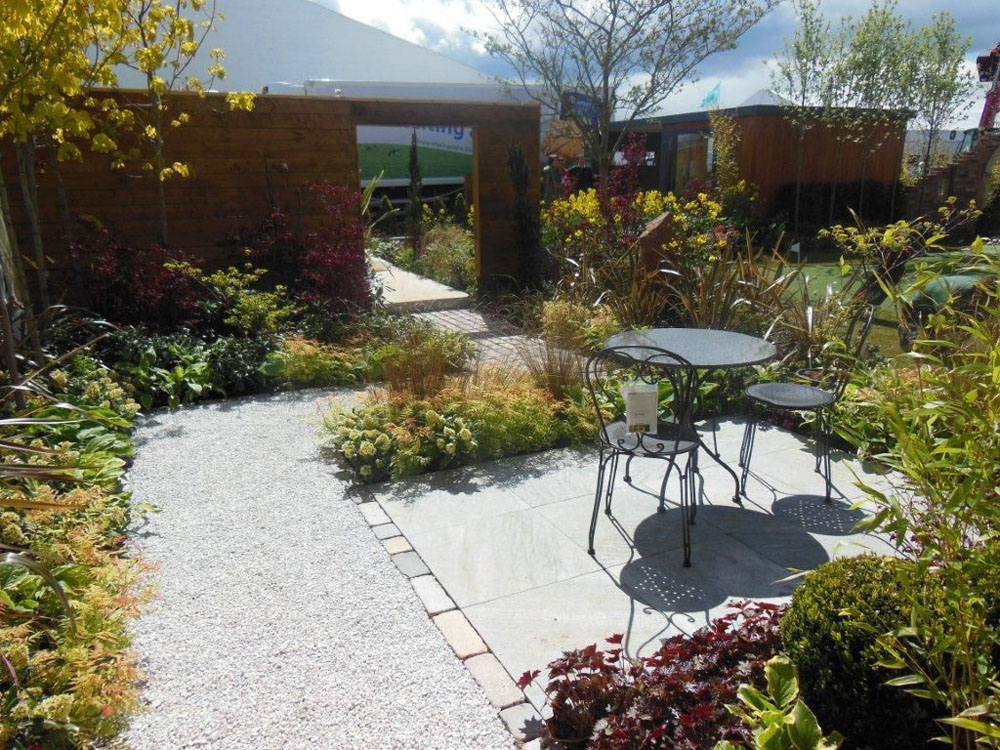 It is with the help of many that the CED garden won Best Overall Stand at the show. James Kane, CED Ireland's Depot Manager, was pleased to accept the award from John Bamber, president of RUAS. He was also pleased to meet and welcome onto the stand Prince Edward, who loved the garden and thought that the mix between the hard and soft landscaping flowed extremely well.Taking place from the 15th-17th May, at its new home in Balmoral Park, was the 145thBalmoral Show. CED were, once again, pleased to be part of the extravaganza by exhibiting with an area close to 500m2. In a prime position the stand had a constant flow of visitors all day and every day, and it showcased numerous stocked natural stone products.

The Ebony Cloud paving drew great interest, for both private and public applications, due to its unique and aesthetic. The Buff Sandstone paving was, as always, a popular product with one sale being confirmed on the day for 140m2. The Tier panel walling system was another prevailing product with enquiries and questions being made throughout.Other CED products on display includedTemple Setts, Yellow Granite Paving, Black Basalt Paving, Polished Black Pebbles, Blue Grey Granite Paving, Silver Grey Granite Paving,Scottish Beach Cobbles 200-100mm, Riven Yorkstone Paving, Reclaimed Scottish Granite Setts, Purple Schist Feature Stones,Weathered Limestone Rockery, Buff Flint Gravel, Cedagravel® andMeadowgrass Marble Aggregate.

The stand could not have happened without the team efforts ofMRM Garden Design, Ben McKee Landscapes, Smylie Sectional Buildings, Plantation Nursery, DW Kennedy Hardscapes, Brick & Stone, FR Cathcart, Emerald Lawns and Donegal Rapeseed Oil. All of these companies contributed their products, services and time to the CED show garden and we hope they all gained many enquiries from the show. It is with most thanks though to Ben McKee who worked extremely hard to build the stand and bring the landscaping together. His hard work and high quality workmanship is greatly appreciated and CED look forward to continuing their working relationship with him.

James commented "The footfall this year was fantastic. We were lucky enough to gain a prime spot in the new venue and having sunshine for the whole three days was an added bonus. Balmoral is a colourful show to be part of, last year was a huge success for us and we are sure that this year has been the same, if not better. I was part of the six day build up and so watching our design and creation come together was admirable. A big well done to the team!"
This news posted on 28th May 2013