Finding Stone For The 'Undiscovered Latin America' Garden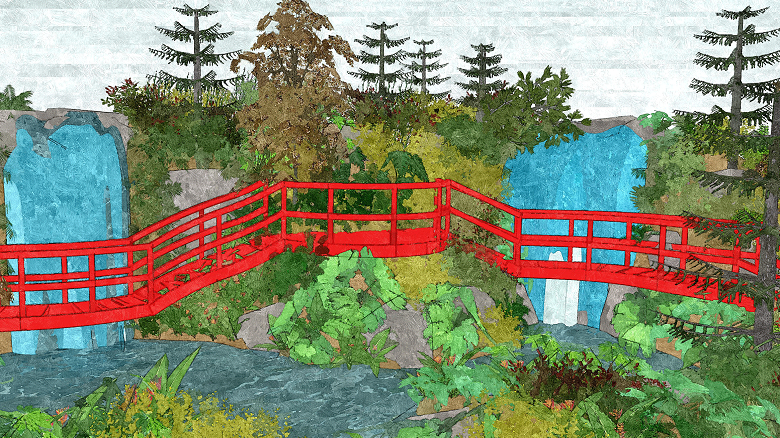 Designer and landscaper Jonathon Snow returns to RHS Chelsea's Main Avenue for a second year, working once again with sponsors Trailfinders - The largest independently owned travel company in the United Kingdom who specializes in tailormade travel worldwide. This year his 'Undiscovered Latin America' garden is inspired by the temperate rainforests of South America.
Jonathan travelled to Chile to research plants for the garden and his design takes inspiration from the landscapes he encountered. With this garden, he hopes to raise awareness of these fragile ecosystems which are under threat from over-farming and logging. Chile is a long narrow strip of land sandwiched between the Pacific Ocean and the Andes Mountains. Its climate is varied and landscapes diverse. Visitors to Chile can expect to see anything from sweeping deserts and formidable volcanos to immense glaciers and fjords.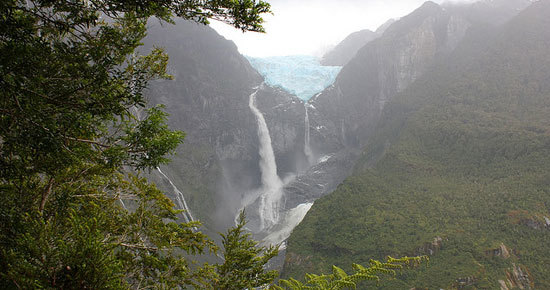 "We actually know quite a few Chilean plants, here in the UK, so I started to read up on where they like to grow naturally. I discovered a land of snow-capped mountains covered in ancient forests and dense vegetation, dotted with dramatic waterfalls, and serene, gin clear lakes, and that was the start of the design." Jonathan explained in this article by Reckless Gardener.
Trying to capture the beauty of this wild landscape, the 'Undiscovered Latin America' garden will be built on a steep slope and will boast dramatic waterfalls. It will host lush temperate rainforest planting including some Chilean plants flown over from a specialist supplier, and the garden will also feature a prominent red walkway, winding through the garden. Similar walkways have been constructed in the Chilean national parks enabling visitors to admire the rainforest views.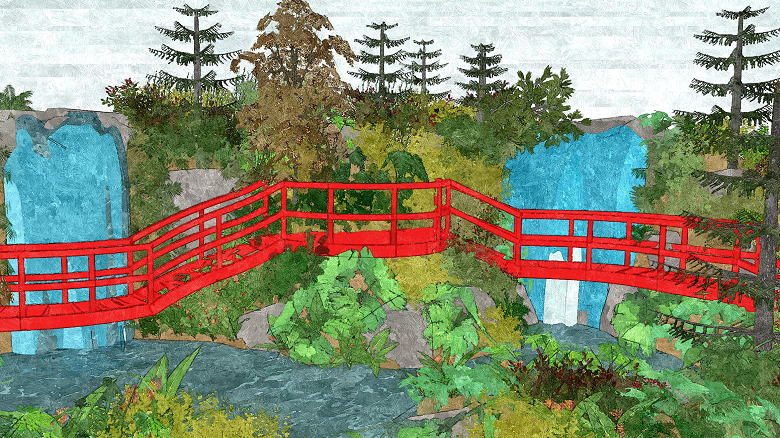 The construction of Jonathan's design will be even more challenging than last years, and to help build it, he has once again enlisted show garden build pro's Mark Richardson's Stewart Construction. Firstly Jonathan had to find the stone to fit the design, and so, he got in touch with CED Stone Group. Last year we worked with Jonathon, 'Moving Mountains' for his RHS Chelsea debut garden Trailfinders - South African Wine Estate, which was awarded Silver Gilt.
Jonathan emailed MD Giles Heap back in December of last year, he gave him the brief along with design pictures and they discussed Jonathan's requirements. Giles suggested a trip to a quarry in Bolton where he had recently seen stone that he thought would fit the bill. They travelled to the quarry and found that this Brinscall sandstone was a pretty good match for the dark volcanic rocks in Chile. The rocks were to be used for the waterfalls and by a stroke of luck and the grace of bad weather they got to see some small cascades at the quarry.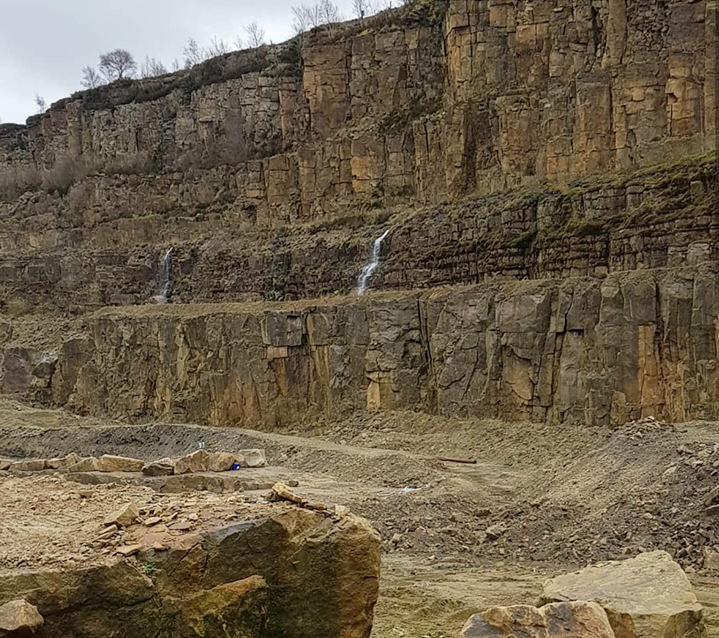 Jonathon tells us, 'CED were really helpful last time, sending me up to a quarry in Scotland for the perfect stone for my garden. And this year they have gone the extra mile again for me, sending me up to Bolton and taking me to a quarry that I wouldn't have found otherwise. If I'm honest it's not the right colour and has ended up much lighter than the stone I saw in the quarry but it was a tough brief and although we will probably plant in front of most of it, Fairwater are finding it to be a very good waterfall building material.'
As you can see the team are currently busy building up the rock face and planting monkey puzzle trees and it will soon be the turn of Martin Kelly from Fairwater Limited to create the waterworks. You can follow their progress on Instagram.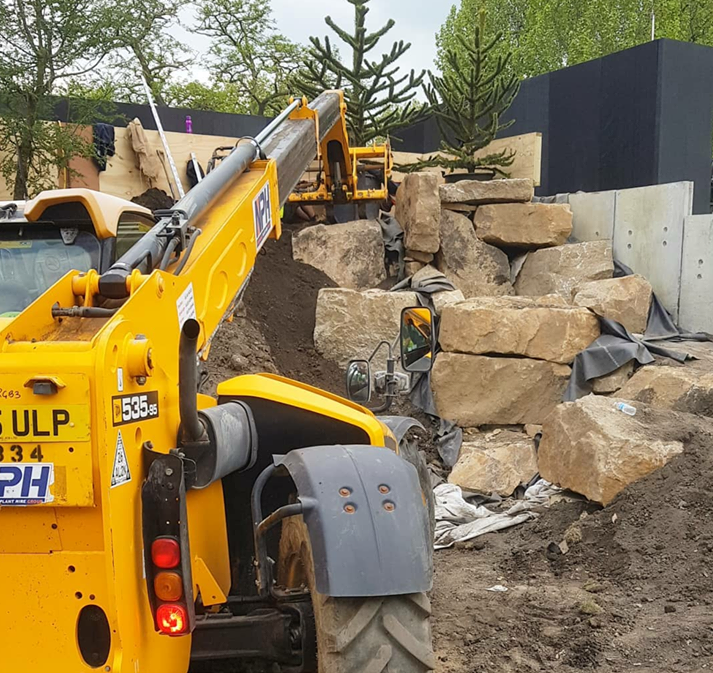 We are very happy to have been able to once again source rock for another fantastic show garden by Jonathan and we look forward to seeing this Chilean paradise when the show kicks off. We wish Jonathan and team the very best of luck.
This news posted on 8th May 2019