Gardening Scotland's Best New Show Garden Shines On TV: CED Backs Designer Lynn Hill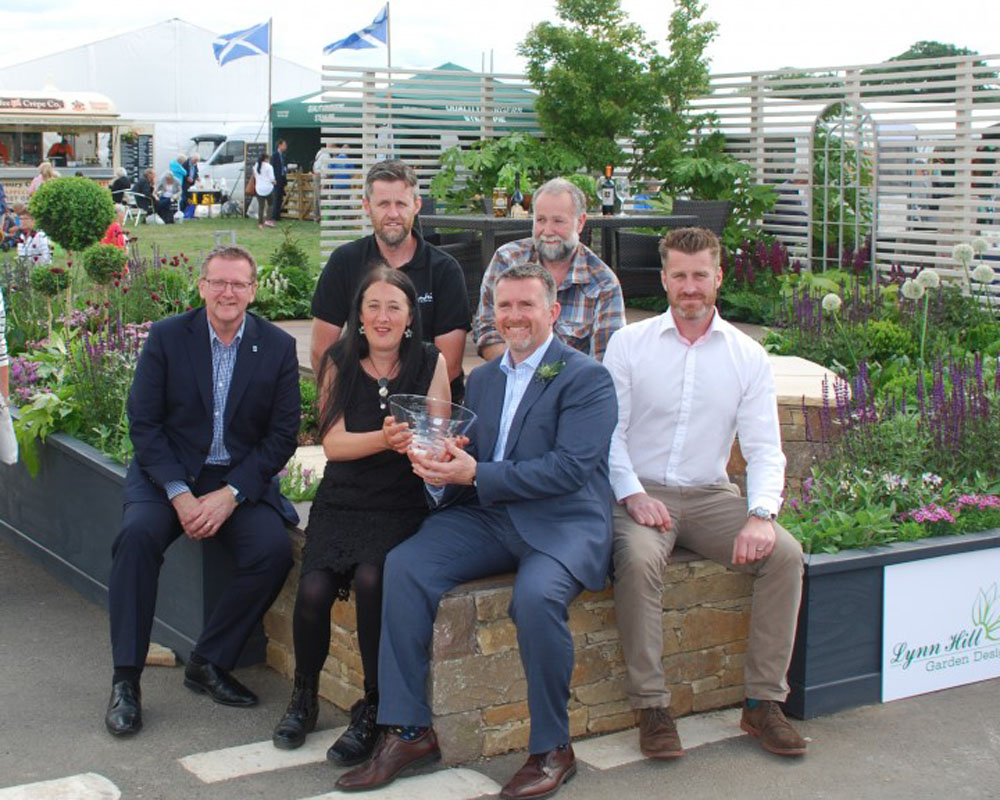 Take a contemporary showcase garden at Gardening Scotland, add the power of TV with a sprinkling of stylish CED paving and what do you get? The answer, for Edinburgh-based designer Lynn Hill, is an award for best new show garden and potential clients already seeking her skills.
Together with the British Association of Landscape Industries (BALI), Lynn created 'The Tangible Garden', a garden designed to exemplify low-maintenance, modern living at its best, representing how an outdoor area can be designed and used for dining and entertaining. Using Emperor Porcelain Paving donated by CED Scotland's Castlecary depot near Falkirk, the design demonstrated how the growing trend of using gardens as an extension of the home can be effectively achieved. A smartly paved outdoor dining area, fire pit and chill-out seating zone was surrounded by a mix of shrubs and perennials.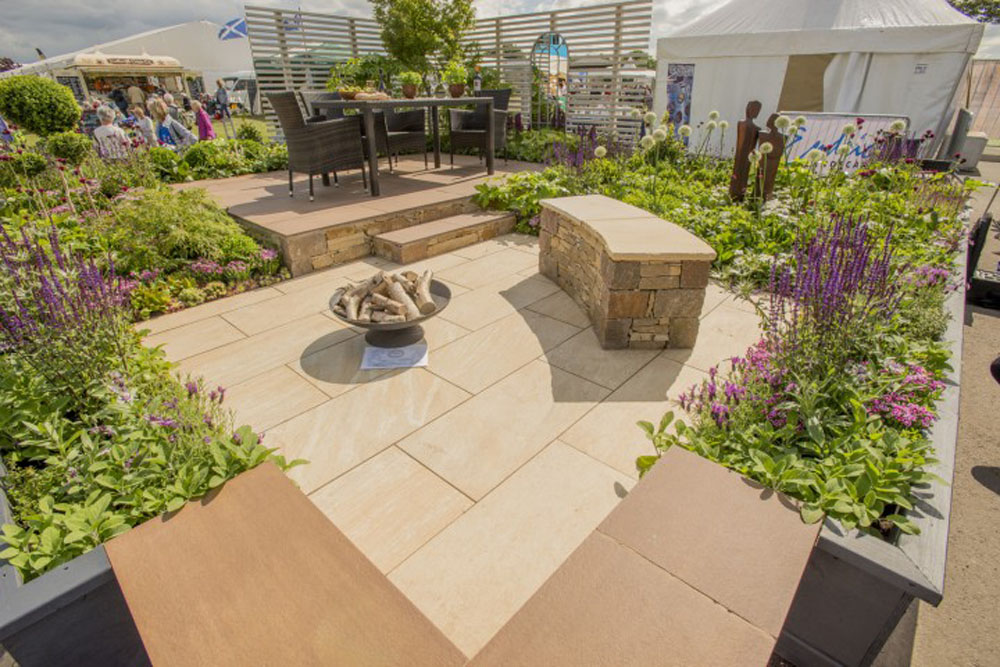 The garden was the first to greet visitors coming through the showground entrance and was featured on BBC TV's The Beechgrove Garden programme. As Lynn explained: "The following morning, a couple turned up to see me at the show, having watched the garden on the TV the night before, with architect's plans for their house, wanting advice on what I could do with their garden."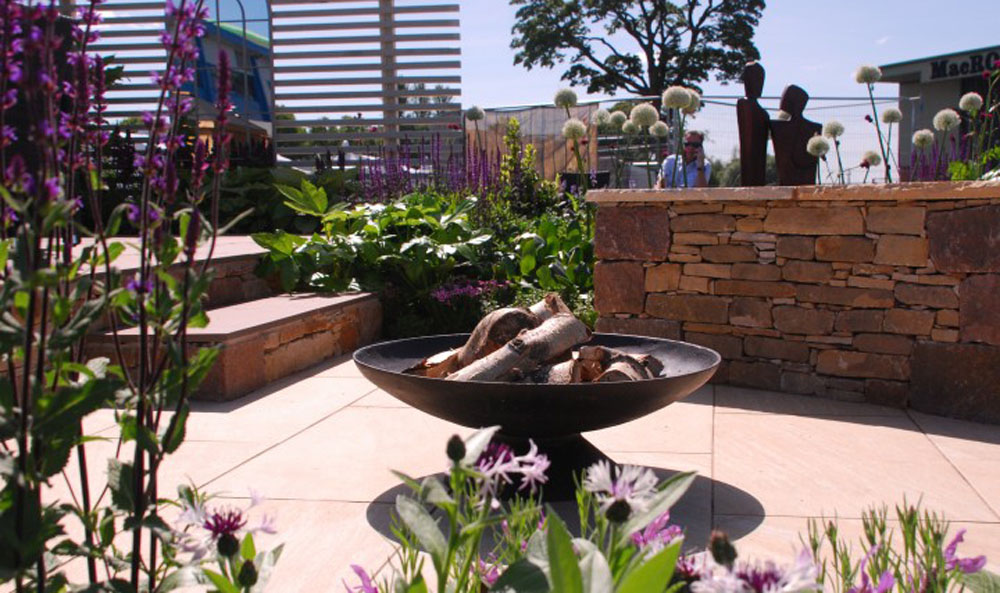 Four hundred of her business cards were also taken at the show and she has already received more interest from potential customers. Great news not only for Lynn but also for BALI, the organisation promoting the benefits of using trained garden designers and landscapers. "I think this garden really resonated with the public, at a time when people are beginning to use their gardens for more than just gardening," said Darren Taylor of BALI.
Photo credits: BALI and Lynn Hill Garden Design
Designer: Lynn Hill
Contractor: Endrick Landscapes
Sponsors: BALI
CED Materials: Emperor Porcelain Paving Rio Dorado, Emperor Porcelain Paving Vistum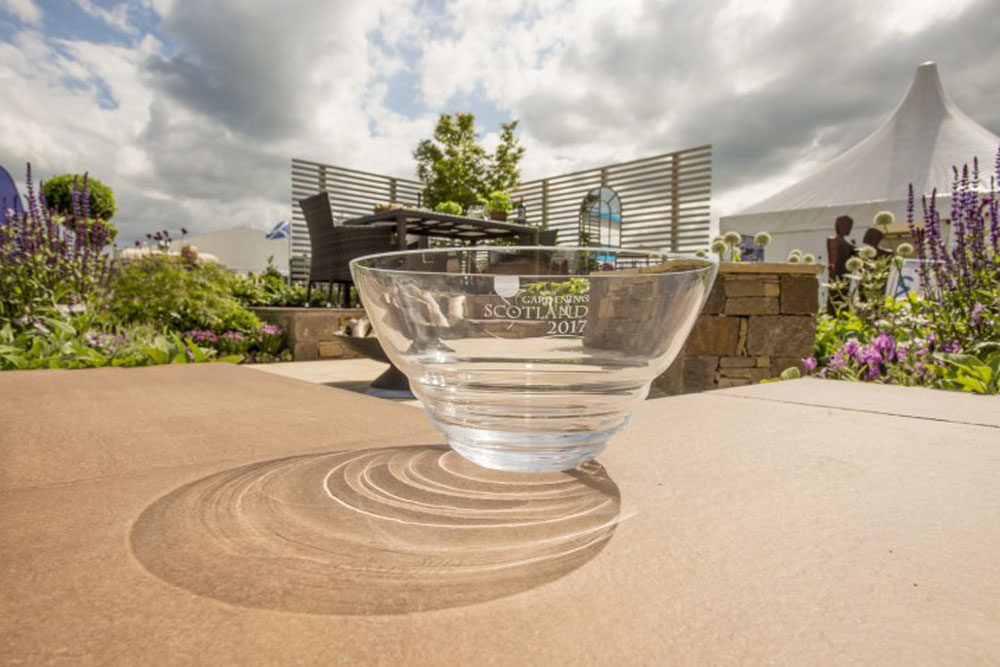 This news posted on 1st Jun 2017