Supporting The BBC Countryfile 30th Anniversary Garden by Ann-Marie Powell at RHS Hampton Court 2018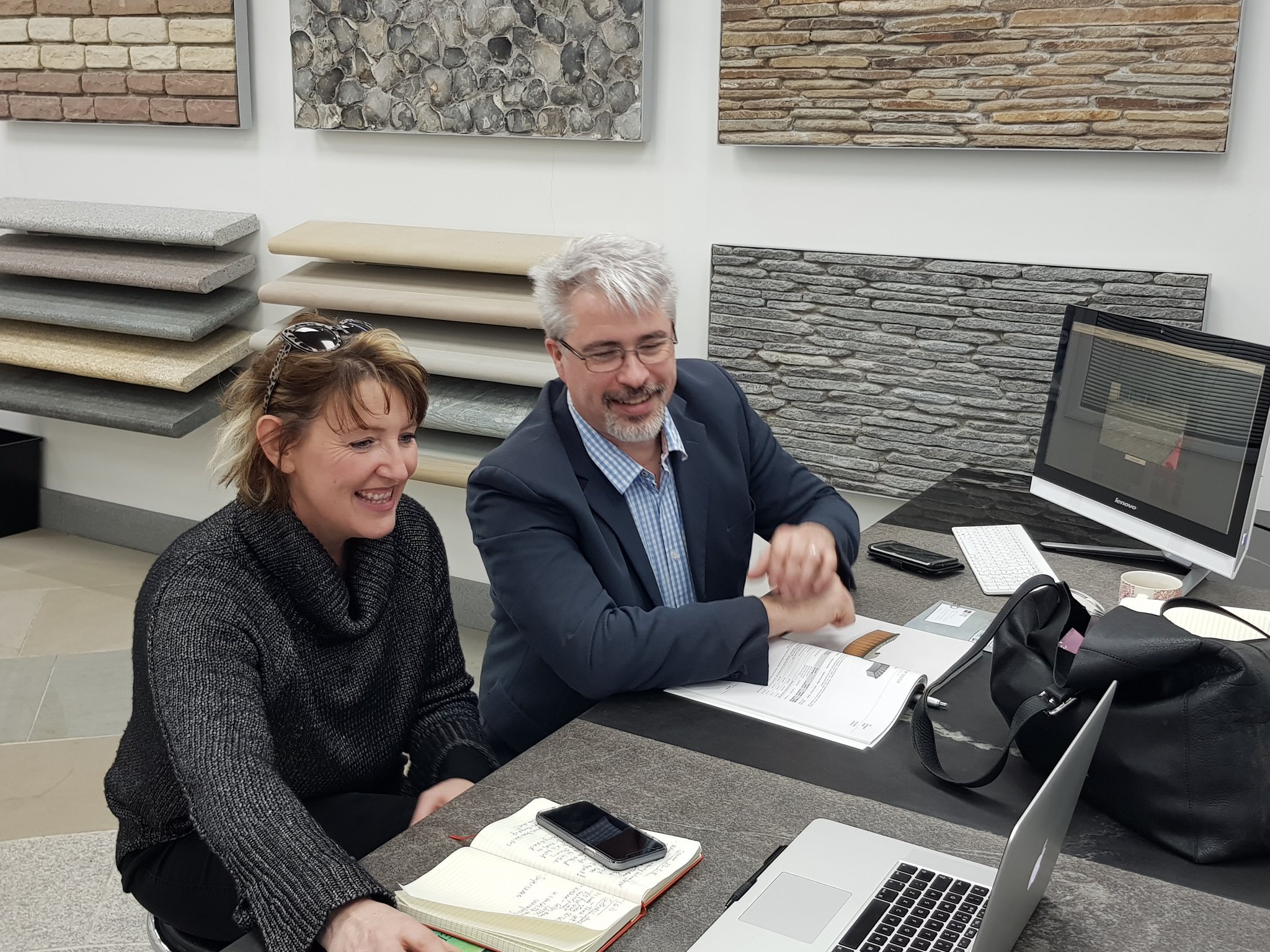 It's one of the most anticipated gardens planned for the RHS Hampton Court Palace Flower Show this year with pools, will-o'-the-wisp sculptures and a vintage tractor. The much-loved BBC programme has teamed up with the RHS to create this exciting commemorative garden, paying tribute to the Countryfile's success over the last 30 years.
Designed by Ann-Marie Powell and constructed by the team from Sandstone Design, the garden is inspired by the British landscape and the people who live, visit and work in rural areas. The design features a tiered landscape consisting of different sections, each with its own unique character representing a different area of the British landscape, with its individual native stone and planting. The garden reaches across the Isles, from the Scottish Highlands to the Yorkshire Dales and the woodlands in North Wales to the lakes and rivers of the South.

This show-stopper of a garden essentially celebrates all the different elements of the British countryside, in the same way that the much-loved TV programme does. The Countryfile teams travel up and down the country, making sure that all the rural landscapes and communities are represented, so it was important to Ann-Marie that her garden would be for everyone too.
CED Stone Group are thrilled to be sponsoring the garden by donating our stone products. We checked in with Ann-Marie to see how the build was going…
'We're becoming confident now that we're building something quite amazing.' said Ann-Marie. 'The landscape is sculpted, and the stone is in, and now the atmosphere of the garden is beginning to feel just right.'
As any designer knows, there's always difficulties and problems to solve when it comes to building a show garden. 'It's been a challenging brief and a tough build; we've had very short time-spans to work with in regard to the design - it's only been possible to get the garden to this point because we've been helped by the landscaping community who've pulled together at such short notice to make it happen. It feels like we've all been creating something together.'
The challenge of the garden build is the size. The BBC Countryfile Garden is vast; it's three times the size of one large Main Avenue garden at RHS Chelsea, so the team have needed to work on a larger scale to give the impression that the garden has been there for a really long time, with bigger stone pieces and larger trees.

'There's just so many people to thank – we could not have done it without Giles' help.' said Ann-Marie. Over the last few months, Ann-Marie has worked closely with Giles Heap, CED Stone Group's Managing Director, who offered his expert advice to help specify the different boulders and rockery pieces for each section of the garden.
'While we could just let the quality of our products do the talking, we always go the extra mile for our clients so that we're delivering the very best service.' said Giles. 'If that means FaceTiming Ann-Marie from home on a Friday evening while she darts about the Countryfile garden marking up the different boulders with a lipstick, then that's what we'll do.'
Giles helped Ann-Marie to select stone pieces that were either from the specific location that section represented or emulated the local geology in the most sympathetic way possible.

'Giles's knowledge and eye for stone is quite phenomenal.' said Ann-Marie. 'He's such a lovely chap, but it's not just that he's such a great personality to work with - he really knows his stuff! I didn't realise how involved and how in love with stone he is. Mark Straver from Hortus Loci is another expert who has helped a lot. Us designers rely on our industries experts to get the quality which supports the finished effect.'

'And then of course there's all the other staff who work at CED Stone Group and Hortus Loci. I feel like I've been working for a part of a team – everyone is such fun. That's been a real joy, working with people who love their disciplines. Without them we wouldn't have a garden. For me, it's been an opportunity to say look what we can do together – this garden represents US.'

RHS Hampton Court Palace Flower Show 2018 runs from 2nd - 8th July and tickets are available from here. If you are planning on designing a garden for a flower show or event and would like to discuss the possibility of using hard landscaping products from CED Stone Landscape, then please do contact us and we will do our best to support your project.
This news posted on 25th Jun 2018