How To Use Boulders: 'The Viking Cruises Nordic Lifestyle Garden' At RHS Hampton Court Flower Show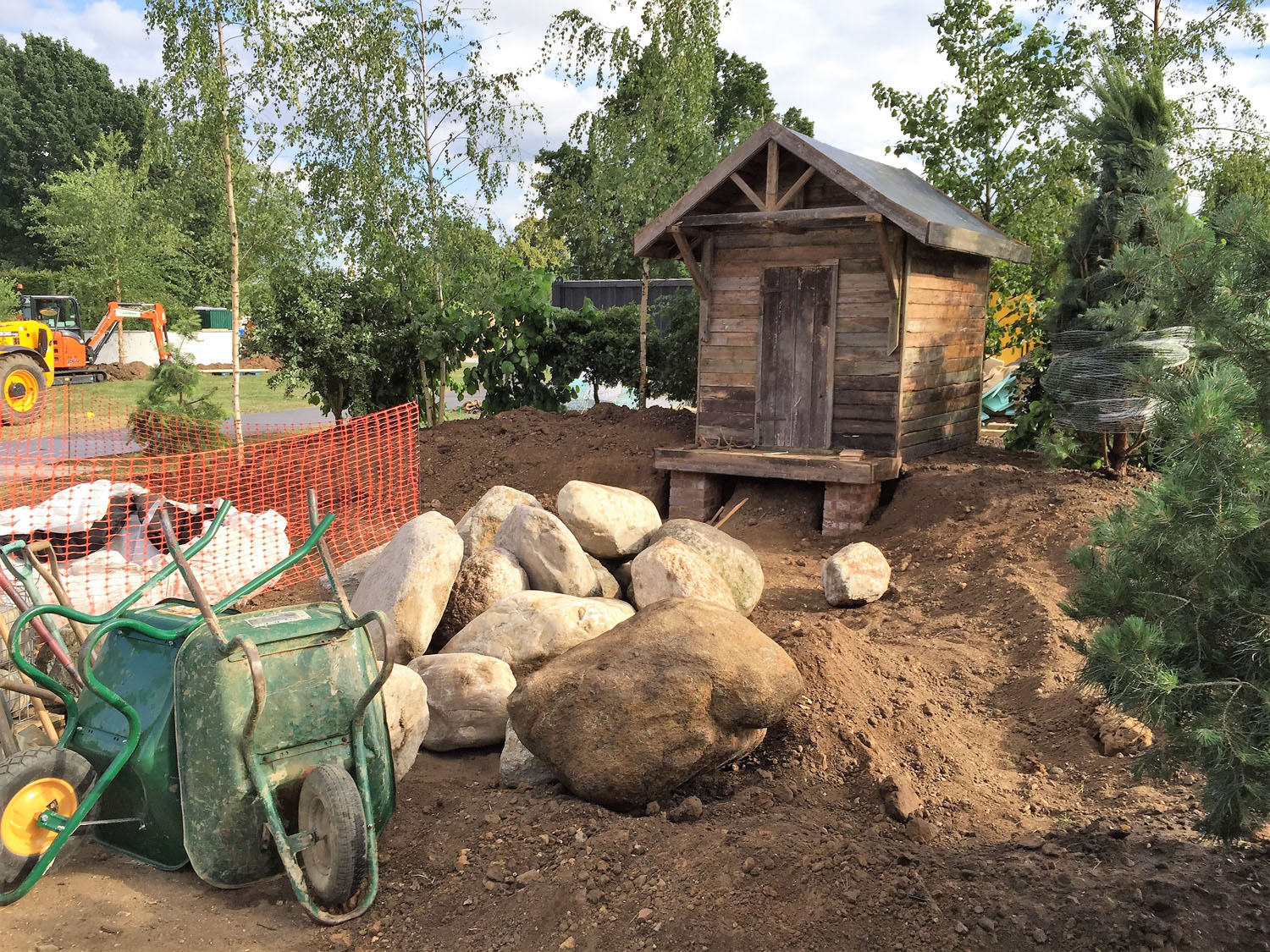 RHS Hampton Court Palace Flower Show is just round the corner, with Press Day getting things started on Monday 2nd July. Being known as the largest flower show in the world, this year's RHS Hampton has a few treats in store for visitors; including the 'BBC Countryfile Wildlife Garden', the 'Evolve: Through the Roots of Time' garden, the 'RHS Grow Your Own' with The Raymond Blanc Gardening School and a walk-through planting display designed by the iconic Piet Oudolf. Sponsored by Viking Cruises, the show features another exciting lineup of show gardens and tradestands, including The Viking Cruises Nordic Lifestyle Garden. Designed by Stephen Hall from Contour Garden Design, the garden will promote Scandinavia and the Nordic attitudes towards nature, health and wellness.
A celebration of the Nordic lifestyle, the garden will portray a typical Scandinavian garden, complete with a sauna and plunge pool which are traditionally enjoyed by everyone in the family. Meadow grass will be arranged around the sauna and Nordic trees such as silver birch and pines form the woodland edge. Wild flowers and ferns will be planted around the garden to reinforce the natural Nordic feel with many culinary or medicinal plants included.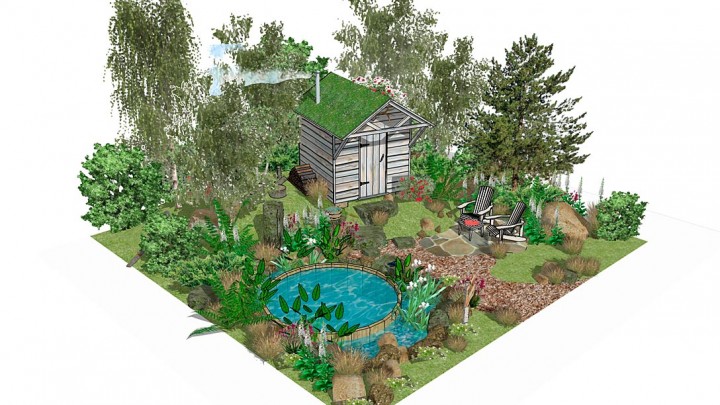 A woodland path will lead through the space to a clearing with a stone-paved seating area and a sauna hut with a sedum roof. Stone boulders will then lead to a wooden-framed plunge pool edged with cobbles and boulders. With Stephen liaising with the CED Stone Landscape teams, we were delighted to donate our Mixed Galacial Boulders, Gabbro Boulders and Porphyry Plattens in various sizes to the garden, along with our Highland Cobbles.
'We wanted to create a natural-looking plunge pool in the Viking garden' said Stephen. 'a natural spring would reflect the geological formations found across many Nordic countries. You'll get these pools of water everywhere. It was important to use worn and weathered rock, to make it look like it had been worn away over the years by water and the elements. Natural boulders look really nice when teamed with natural planting.'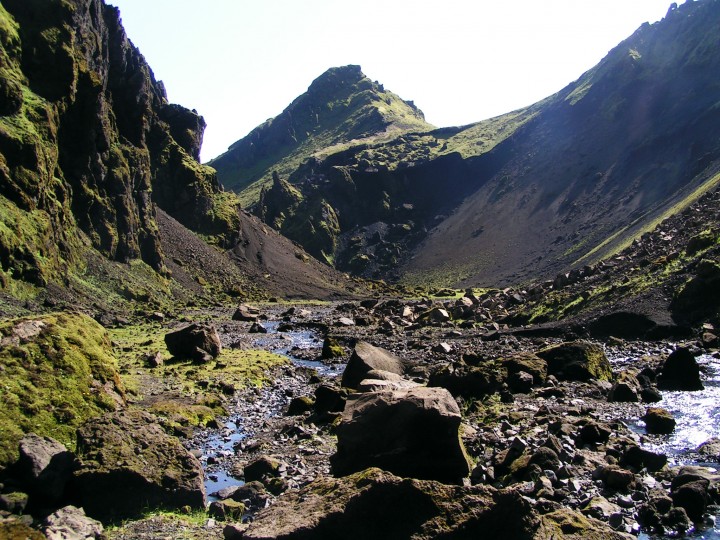 Our Gabbro Boulders are perfect for creating misty' shaded glades! With rustic and atmospheric shades of mid to dark greys and browns (usually sepia – but sometimes pale brownish orange), Gabbro Boulders are weathered and rough with flat surfaces and slightly rounded corners. Gabbro Boulders are formed by glaciation but hardly travelled at all so they are not as round and smooth as other boulders and cobbles.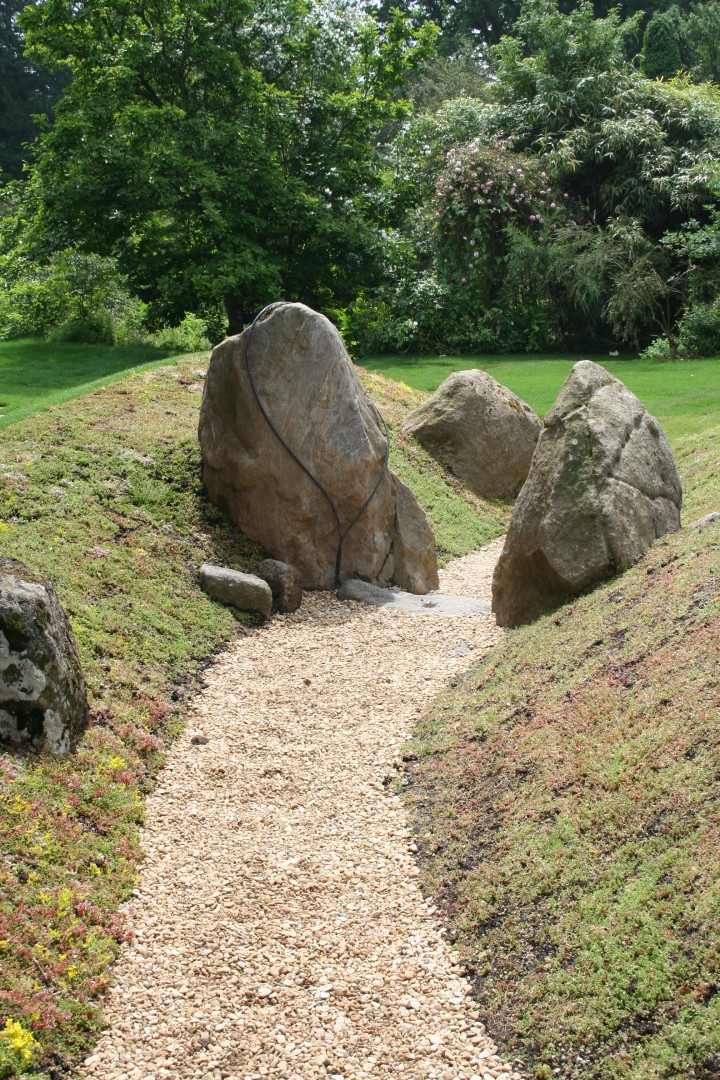 Stephen is combining our Gabbro Boulders with our Mixed Galacial Boulders to create the pool. Our Mixed Galacial Boulders mainly consist of light to mid-grey granites with tones of pink, along with some finely banded grey to buff coloured quartzites and well banded black and pink coloured quartzites. Some spectacular black and white banded gneiss can also be included in the mix, along with some other more unusual stone types which can be supplied separately if required. These boulders are well rounded and worn by glacial transport' although some of the quartzites can be blockier.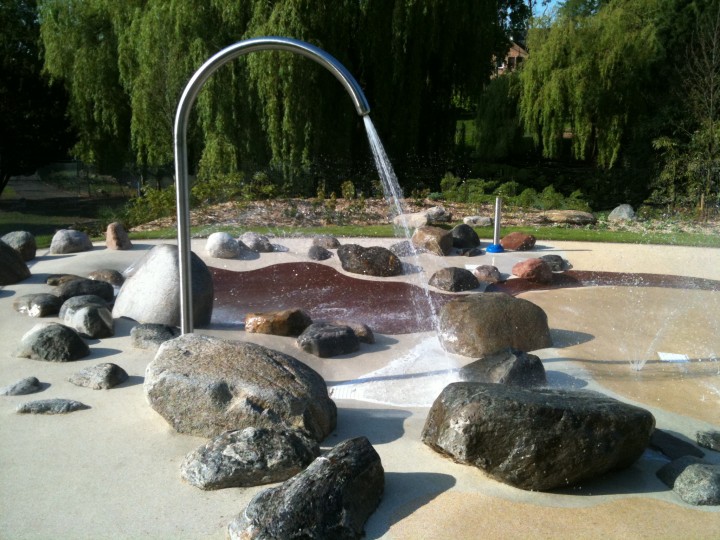 'It was tricky moving and positioning the boulders as they were so large and heavy' explained Stephen. 'It can also be difficult to keep a boulder arrangement looking natural – the arrangement won't look right if they are just randomly placed. Look at the boulders carefully as you are choosing them – make sure they are going to be the right shape for the space they will be sitting in. It's also essential to dig a depression into the ground for them to sink them into – that will make them look like they have been there for hundreds of years.'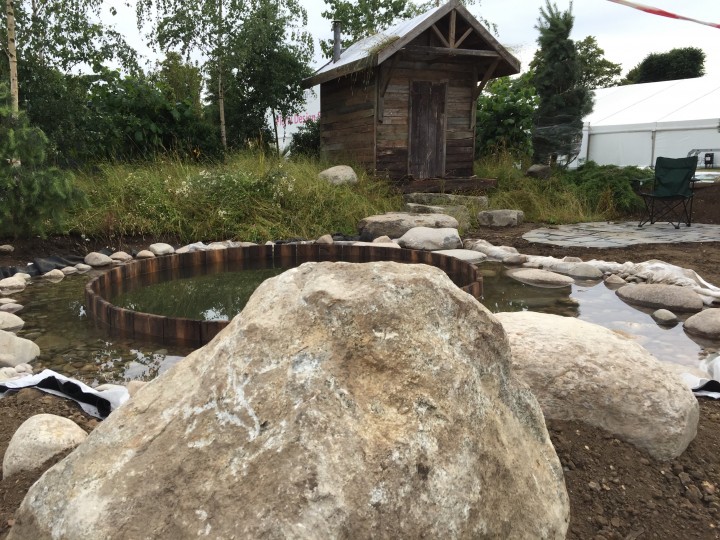 Our Porphyry Plattens will be used as stepping stones leading across the pool, helping to invite and encourage an engagement with the natural elements. Purplish brown and bluish grey in colour, Porphyry Plattens are naturally very smooth and flat, making them ideal for using as stepping stones laid across shallow ponds, streams or dry river beds. Although originally a slabby rock, Porphyry Plattens are moraine boulders that have been further tumbled and smoothed in alpine rivers – resulting in a flatter boulder than you'd usually expect with granite materials.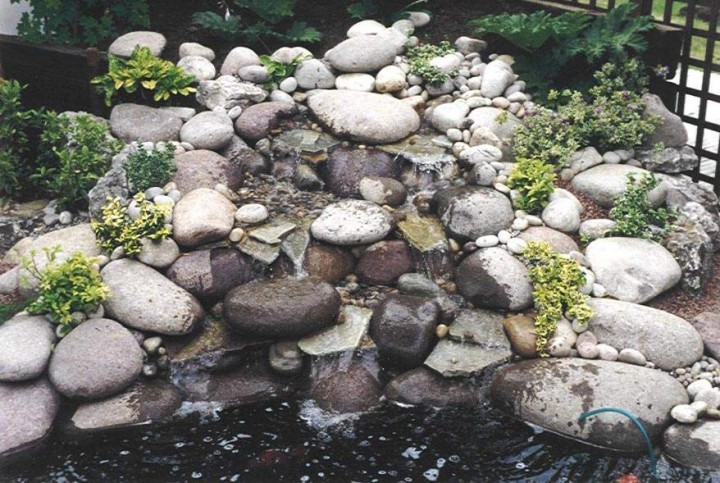 According to Stephen, the heat wave we've had this week has created the biggest challenge! 'Keeping everything watered has definitely been the hardest part of the build up this year' he said. We wish him the best of luck with his garden! RHS Hampton Court Palace Flower Show 2018 runs from 2nd - 8th July and tickets are available from here. If you are planning on designing a garden for a flower show or event and would like to discuss the possibility of using hard landscaping products from CED Stone Landscape, then please do contact us and we will do our best to support your project.
This news posted on 28th Jun 2018