A Look Back At 2019 - Part 2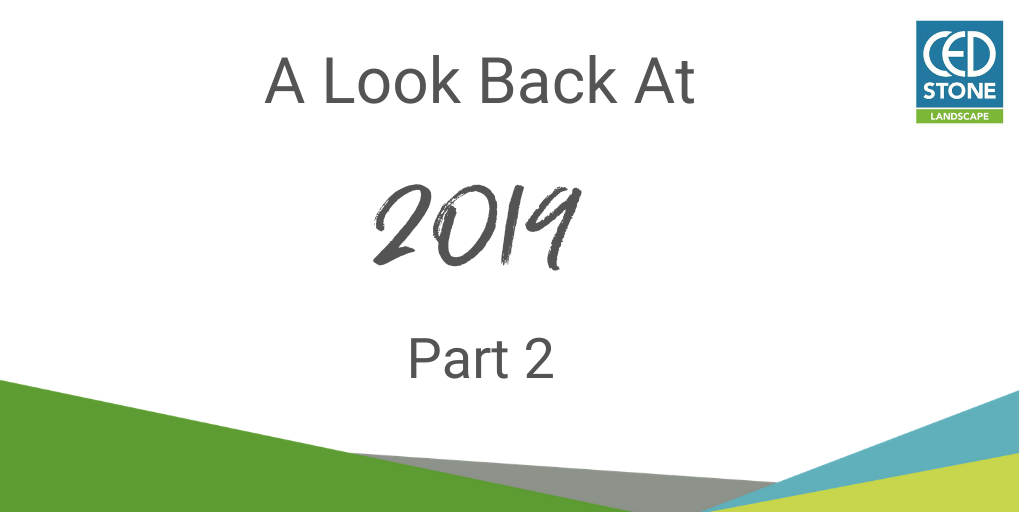 ​Welcome to Part 2 of our Look Back At 2019.
Thanks To Our Customers
In
part one
of our news round-up, we discussed the show gardens we have been involved in this year, of course, supplying to show gardens is just a tiny part of what we do, and we are equally delighted to have materials feature in many beautiful domestic projects this year too. Here is just a little of what
our customers have created this year. #ShowUsYourStone
Our Commercial Division has also been involved in and supplied some outstanding projects this year;
Greenford Quay
Architects HTA Design approached our Commercial division back in January to help them specify natural stone for this project. After a consultation, our commercial team put together a unique colour mix of granite setts to be used alongside curved and straight sections of silver-grey granite to be used as seating in a large amphitheatre area. Commercial Director Calum Fraser travelled to the factory in China to inspect the units at the production stage, making sure all was in order before they were shipped and expertly installed by contractor Maylim.
Embassy Gardens, Nine Elms, Battersea, London
Supply of materials for Embassy Gardens, which wrap around the US Embassy in Battersea, started in 2018 and has been phased throughout 2019. Now in phase 2 and 3 of the project, we worked closely with Contractor In-Ex Landscapes to match existing materials and have supplied paving, cladding, steps, planters, setts and walling for this scheme.
London, Private Residence
The supplying of Moleanous Limestone for this private garden being constructed by Modular Garden Ltd was particularly complex to manage with three separate phases of the job to identify, price and have produced, and with the initial phase having a very tight timescale we had to work quickly and efficiently. There were over seven-hundred different unit sizes to produce, so getting the detail right was imperative. Case study and more pictures available here.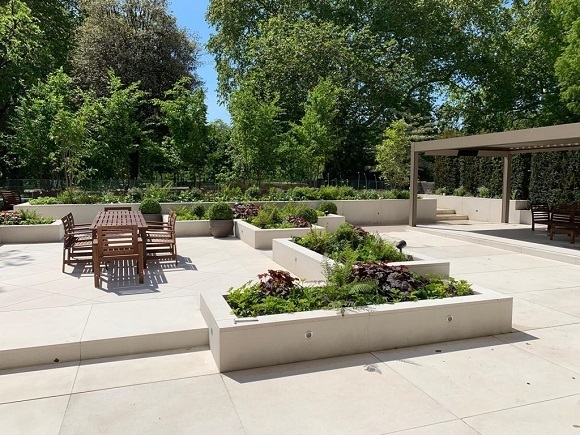 Education
At CED Stone Group, we aspire to inspire and share our passion for natural stone. We know that starts with education and over the year, we have hosted and attended several events aiming to educate, inform and inspire.
At the beginning of the year, MD Giles Heap presented talks at The London College of Garden Design Spring Info Burst and the Stone Federations' Landscape Insight event where company Chairman Michael Heap was also on hand taking part in a Q&A session. Giles also took part in an episode of the award-winning podcast show, Roots And All and in-house, our Scotland Depot welcomed to their yard SRUC Oatridge Campus and a group of exchange students from Belgium.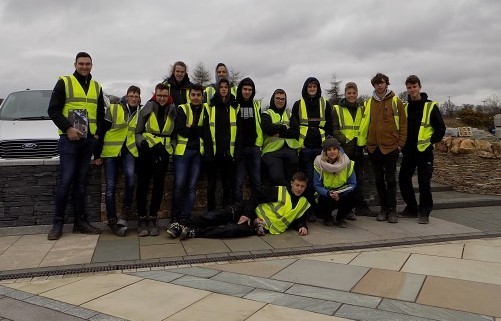 And with the introduction of DALTEX Resin Bound Surfacing System to our product range, we hosted 'New To Resin Bound' training days across our Landscape Depots. Keep an eye out for more courses next year.
If you are interested in arranging a group visit to any of our nationwide Depots in 2020 or would like one of our expert team to come to you, please get in touch.
Sponsorships
Once again this year, CED Stone Group are proud to have sponsored and attended some of the industries most prestigious award ceremonies. We were headline sponsors of the Pro Landscaper Business Awards, sponsors of the International Award category at this year's BALI Awards, and we also sponsored the 90th anniversary LI Awards. It was an absolute pleasure to attend these events celebrating our industry and the wonderfully talented people within it.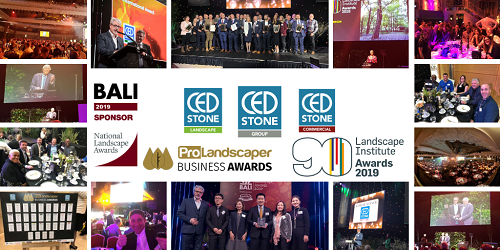 We also took the opportunity this year to sponsor another mini-series of RHS Chelsea episodes of The SodShow. To many, a listener's dismay Peter Donegan has since decided to hang up his microphone. We wish him all the best and hope to work with him in the future.
Fame
We've had our fair share of fame this year with between the BBC Show Garden coverage and products featuring on gardening television series' such as ITV's Love Your Garden, BBC Gardener's Worlds and The Great Gardening Challenge. This year our products also made it onto the big screen in Christmas box office hit Last Christmas, find out more in our article Unlikely Movie Stars: Limestone in the Limelight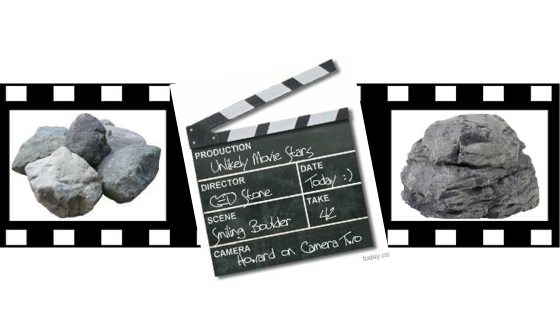 And That's A Wrap
It has certainly been a jam-packed, fun-filled cracker of a year and in warm appreciation, we would like to wish all our customers, suppliers and industry partners a very Merry Christmas and a Happy New Year filled with good health,
happiness, and spectacular success.
This news posted on 17th Dec 2019